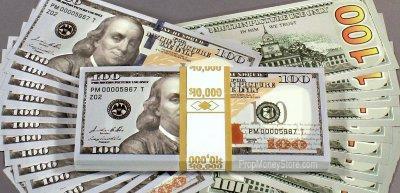 This is what I'm working on today:
One client's old domain got hijacked; trying to get it back
Another client needs blog moved from one host to another; half way through the process
Third client needs pitch deck/PPT/PDF added to website but the CEO keeps making changes to the document
Followed up on two prospects; one project looks dead, the other is still alive
New website I'm building is beta testing fine; two innovations for me — a TAP TO CALL phone link that appears on the mobile version and a customized, embedded Google map to the location with his business showing an icon front and center
Routine plugin updates to five clients' WordPress sites
That's why I get the big bucks! 😉
Hollywood prop currency image via PropMoney.info.

Need a new or refreshed website? Hit me up!
* UPDATED 9:30 PM July 28, 2017
Hijacked site rescued; back online
Foodie blog migrated from one host to another; back online
All remaining functionality, readability and styling issues on mobile first website resolved; present to client next week
PDF? Not so much.
Webmaster: A day in the life *UPDATED