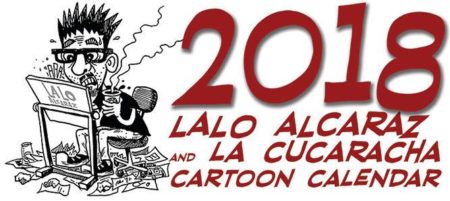 My POCHO partner — Jefe-in-Chief Lalo Alcaraz — needed a new website since the one we built for him in 2011 was getting pretty stale.
LaloAlcaraz.com is still in development since Lalo has been on the road promoting COCO, the smash Pixar animated feature film on which he was a cultural consultant, so what you see is only a small portion of the ultimate site.
We're using this barebones site to sell his latest Cartoon Calendar, so make sure to check out the store page, and order your 2018 Calendar now! 
Need a new or refreshed website? Hit me up!