This website began attracting malicious hackers almost as soon as it went online last week.
This screencap from our Wordfence security plugin has the details. Over 1000 bogus login attempts were blocked in the first day and a half.:

It's not just this site.
Here's the same readout from a client's website:

We don't know who these people are (they mostly come from Ukraine) or what exactly they want (we have our suspicions) but they are not welcome visitors.
I insist that all my clients install Wordfence.
Don't go online without it.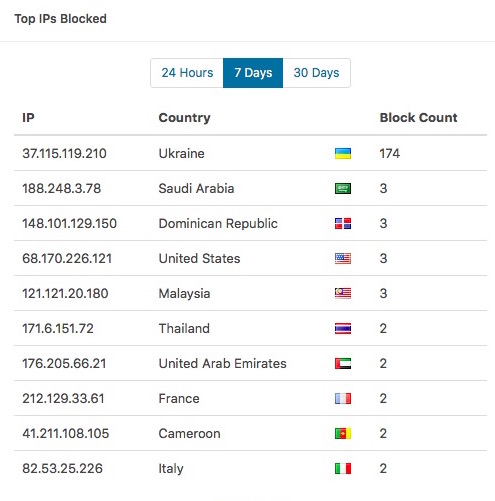 * Update April 3, 2017:
The bots keep coming!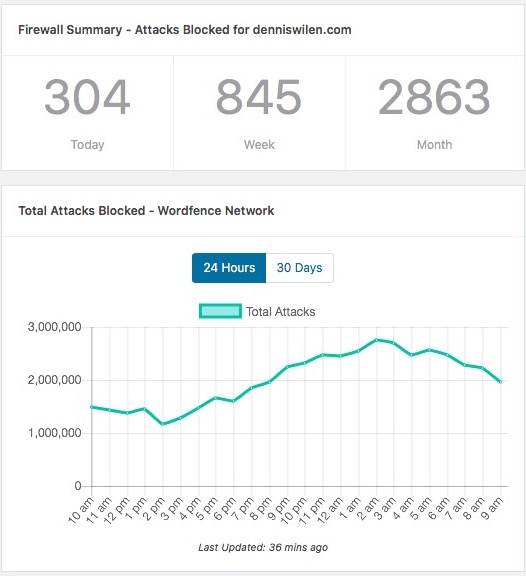 Keep your eye on security: It's a jungle out there *UPDATED