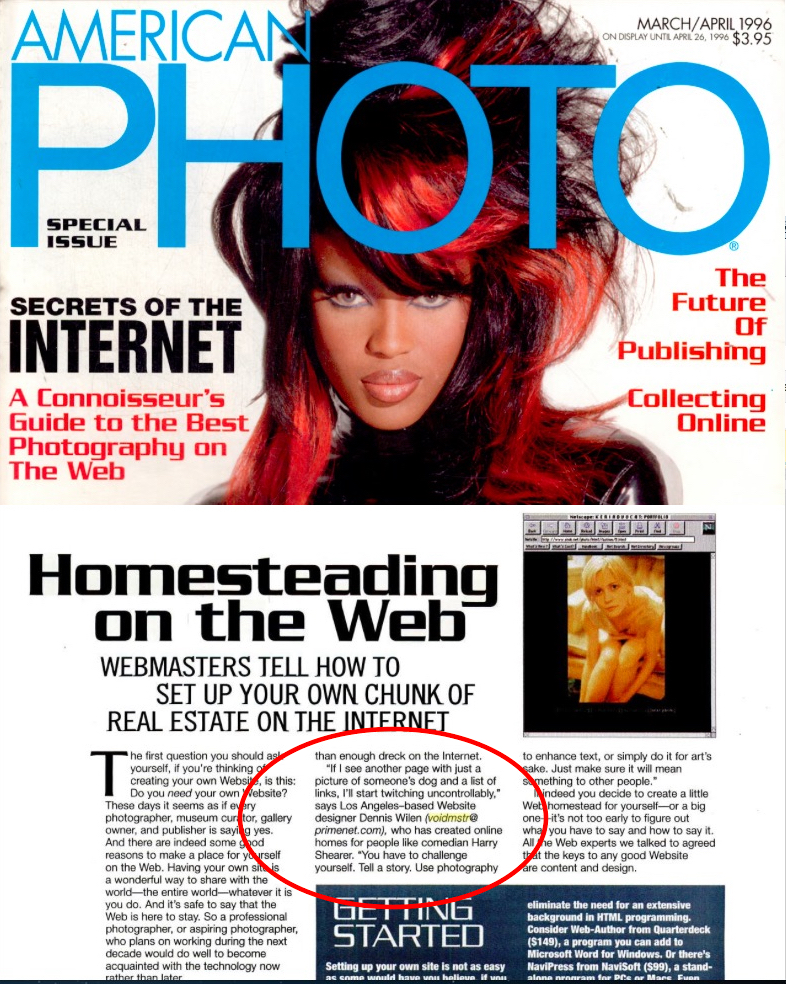 In the Spring of 1996, I was featured in the cover story of AMERICAN PHOTO MAGAZINE.
I wasn't a cover girl, or the inside pinup. My friend and client, author and photographer Joe Gioia, wrote the piece and was kind enough to interview me about what a good photo website needs.
"Tell a story," I said. "Make sure it means something to other people."
I still stand by that statement.
I was PHOTO famous for 15 minutes in 1996